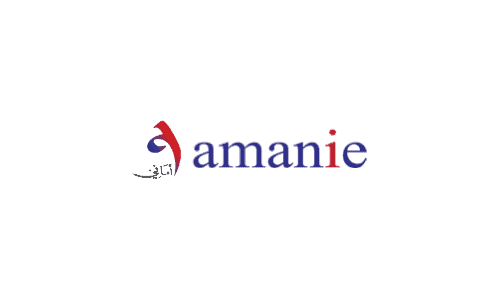 Amanie Advisors Sdn Bhd ("Amanie") has been appointed as the Shariah Adviser for TADG and TAGAAi ("the Fund"). Amanie will advise the mechanism of the operations of the Fund' activities to ensure that the operation of the Fund comply with Shariah requirements.

ABOUT AMANIE ADVISORS SDN BHD

Amanie Advisors Sdn Bhd ("Amanie") is a Shariah advisory, consultancy, training and research and development boutique for institutional and corporate clientele focusing on Islamic financial services. Amanie is a registered Shariah adviser with the SC. It has been established with the aim of addressing the global needs for experts' and Shariah scholars' pro-active input. This will ultimately allow the players in the industry to manage and achieve their business and financial goals in accordance with the Shariah principles. Amanie also focuses on organizational aspect of the development of human capital in Islamic finance worldwide through providing updated quality learning embracing both local and global issues on Islamic financial products and services.

The company is led by Tan Sri Dr. Mohd Daud Bakar and teamed by an active and established panel of consultants covering every aspect related to the Islamic banking and finance industry both in Malaysia and the global market. Currently the team comprises of eight (8) full-time consultants who represent dynamic and experienced professionals with a mixture of corporate finance, accounting, product development, Shariah law and education.

Since 2005, Amanie has acquired over sixteen (16) years of experience in the advisory role of unit trusts and as 31 December 2021, there are more than 100 funds which Amanie acts as Shariah adviser.

PROFILE OF SHARIAH ADVISER

TAN SRI DR. MOHD DAUD BAKAR
Shariah Adviser/Executive Chairman

Tan Sri Dr. Mohd Daud Bakar is the Founder and Executive Chairman of Amanie Group. One of its flagship companies namely Amanie Advisors, is operating in a few cities globally. He serves as the Chairman of the Shariah Advisory Council (SAC) at the Central Bank of Malaysia, the Securities Commission of Malaysia, the Labuan Financial Services Authority, the Astana International Financial Centre (AIFC), Kazakhstan, the First Abu Dhabi Bank (UAE), and Permodalan Nasional Berhad (PNB).

Tan Sri Dr Daud is also a Shariah board member of various global financial institutions, including the National Bank of Oman (Oman), Amundi Asset Management (France), Bank of London and Middle East (London), BNP Paribas Najma (Bahrain), Natixis Bank (Dubai), Morgan Stanley (Dubai), Sedco Capital (Saudi and Luxembourg) and Dow Jones Islamic Market Index (New York) amongst many others.

Currently, Tan Sri serves as the Chairman of Federal Territory Islamic Religious Department [Majlis Agama Islam Persekutuan (MAIWP)]. In the corporate world, he is currently a member of the PNB Investment Committee. Previously, he served as a Board Director at Sime Darby Property Berhad and Chairman to Malaysia Islamic Economic Development Foundation (YaPEIM). In addition, he is the cofounder of Experts Analytics Centre Sdn Bhd and MyFinB Sdn. Bhd. He also serves as the Chairman of Berry Pay Sdn. Bhd., Data Sukan Consulting Sdn. Bhd., Bio Fluid Sdn. Bhd., KAB Gold Dynamics Sdn. Bhd., Bio-Angle Vacs Sdn. Bhd., Tulus Digital Sdn. Bhd., and Amanie-Afra Halal Capital Co (Bangkok). He is currently the 8th President of the International Islamic University of Malaysia (IIUM).

In 2014, he received the "Most Outstanding Individual" award by His Majesty, the King of Malaysia, in conjunction with the national-level Prophet Muhammad's birthday. Under his leadership, Amanie Advisors received the "Islamic Economy Knowledge Infrastructure Award" at the Global Islamic Economy Summit, Dubai 2015, by His Highness Sheikh Mohammed bin Rashid Al Maktoum, Vice President and Prime Minister of the UAE and Ruler of Dubai, Oct 2015. On 13 November 2021, he was conferred the Darjah Kebesaran Panglima Setia Mahkota (P.S.M.) which carries the title of "Tan Sri".

He received his first degree in Shariah from University of Kuwait in 1988 and obtained his PhD from University of St. Andrews, United Kingdom in 1993. In 2002, he completed his external Bachelor of Jurisprudence at University of Malaya.

Tan Sri's first book entitled "Shariah Minds in Islamic Finance: An Inside Story of A Shariah Scholar" has won the "Islamic Finance Book of the Year 2016" by the Global Islamic Finance Award (GIFA) 2016. Then, his book on sukuk entitled "An Insightful Journey to Emirates Airline Sukuk: Pushing The Boundaries of Islamic Finance" has also won the "Best Islamic Finance Case 2017" by the GIFA 2017 in Kazakhstan. To date, Tan Sri has been authoring 28 books with different genre.


SUHAIDA MAHPOT
Chief Executive Officer

Suhaida Mahpot is the Chief Executive Officer for Amanie Advisors in Kuala Lumpur office. She holds a Bachelor of Economics (Islamic Economic & Finance) from International Islamic University Malaysia and a professional certificate of Certified Shariah Advisor and Auditor (CSAA) of AAOIFI.

She joined Amanie in 2008 and was amongst the pioneers in the company. She is a specialist in sukuk advisory and has been advising numerous sukuk locally and internationally. One of the sukuk advised by her together with Tan Sri Dr Mohd Daud Bakar has been awarded as Best Securitisation Sukuk at The Asset Triple A Islamic Finance Award (2020). Apart from sukuk advisory, her primarily focus is on Shariah governance, structuring, enhancement and conversion exercises, establishment of Islamic financial entities as well as development of Islamic products. Her career in banking & financial industry started as a trainee under Capital Market Graduated Trainee Scheme organized by the SC.

Prior to joining Amanie, she worked with Affin Investment Bank Bhd since 2006 as an executive for debt & capital markets department. She completed various project financing deals using private debt securities instruments ranging from infrastructure & utilities, real estate, plantation and many others.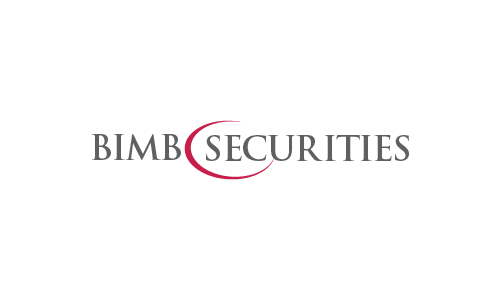 BIMB Securities Sdn Bhd ("BIMB Securities") has been appointed as the Shariah Adviser for TAIF, TADO, TAICP, TAIB, TADF, TADA and TADIP ("the Funds"). BIMB Securities will provide Shariah advisory services on the mechanism of the operations of the Funds to ensure the operations of the Funds comply with Shariah requirements.

BIMB Securities is a stockbroking subsidiary of Bank Islam Malaysia Berhad, incorporated on 21 February 1994 and is licensed by the Securities Commission Malaysia ("SC"). The corporate mission of BIMB Securities is to be an active participant in a modern, innovative and dynamic Islamic capital market in Malaysia, catering for the needs of all investors, Muslims and non-Muslims, looking for Shariah-compliant investment products and services.

BIMB Securities is registered with the SC to act as a Shariah Adviser for Islamic products and services regulated by the SC, which include Islamic collective investment schemes. BIMB Securities is independent from the Manager and does not hold office as a member of the investment committee of the Funds or any other fund managed and administered by the Manager. To date, BIMB Securities is a corporate Shariah Adviser to eighty-two (82) Islamic funds including one (1) Islamic real estate investment trust.

PROFILES OF THE SHARIAH PERSONNEL

Ir. Dr. Muhamad Fuad bin Abdullah ("Dr. Muhamad Fuad")

Dr. Muhamad Fuad, the designated person in-charge of all Shariah matters in BIMB Securities.

He graduated with a Bachelor of Science Degree in Electrical Engineering in 1977 and a Master of Philosophy Degree in Electrical Engineering in 1982, both from the University of Southampton, England. He also obtained a Bachelor of Arts (Jayyid) Degree in Shariah from the University of Jordan in 1994 and a Doctor of Philosophy in Muslim Civilization from the University of Aberdeen, Scotland in 1996.

He is a registered Shariah adviser with the SC and is the chairman of the Shariah advisory committee of BIMB Securities Sdn Bhd effective 1 September 2021. He sits on the Shariah committees of Public Islamic Bank Berhad and AIA-Public Takaful Berhad.

He is the non-executive chairman of Gagasan Nadi Cergas Berhad, a board member of Universiti Tun Abd Razak Sdn Bhd ("UniRAZAK") and Medic IG Holdings Sdn Bhd.

Dr. Muhamad Fuad is a recipient of the National Book Award 2015 for his book published by IKIM entitled "The Influence of Islam Upon Classical Arabic Scientific Writings: An Examination of the Extent of Their Reference to Quran, Hadith and Related Texts".

Nurussaádah binti Nasarudin ("Nurussaádah")

Nurussaádah joined BIMB Securities in June 2015 as the Shariah executive and has been promoted as the head of Shariah section effective 1 May 2021. She is also the Designated Shariah Officer registered under the BIMB Securities' Shariah adviser registration, responsible for the Shariah advisory services offered by BIMB Securities.

Nurussaádah graduated with a Bachelor of Shariah majoring in Islamic Banking and Economics from the University of Yarmouk, Jordan.

Currently, she is responsible in providing Shariah inputs on the advisory, consultancy and research functions with regards to Islamic capital market and Islamic collective investment schemes, including but not limited to, conducting surveillance on the non-financial institution activities.

She is experienced in product development and review for Islamic capital market products specifically on Islamic stockbroking services.