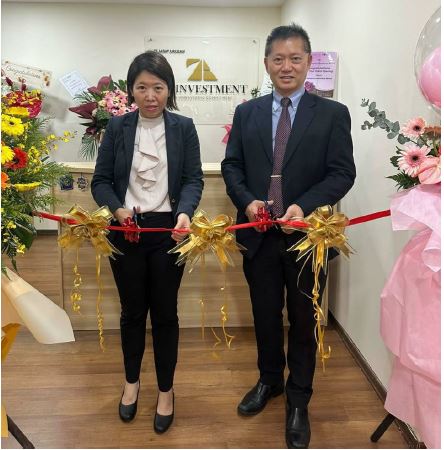 Featured Story
Johor Bahru, 17th April 2023 – TA Investment Management Berhad ("TA Investment") has officially opened its Johor Bahru Business Centre on 14th April 2023, in a grand opening ceremony conducted on Friday.

The grand opening ceremony was graced by esteemed guests including Mr Wong Mien, Chief Executive Officer of TA Investment, Ms Tee Ling Ling, Chief Marketing Officer of TA Investment, and Mr Benzemine Hoh, the Relationship Manager for TA Investment in Johor Bahru.

Conveniently located in the bustling heart of Taman Molek, a highly sought-after commercial and residential area that offers a direct link to Johor Bahru, our Business Centre is situated in close proximity to several major bank branches, ensuring easy accessibility for all of TA Investment's clients, consultants, and partners.